VTN Architects, run by popular architect Võ Trọng Nghĩa, has just won two prizes in the Commercial and Residential – Individual Houses categories at FuturArc Green Leadership 2019.
The awards, which were first launched in 2009 by the BCI Group of Companies, aims to recognise innovative and ecologically responsible buildings in Asia.
"Castaway Island Resort" on an island in the Cát Bà Archipelago in Hải Phòng, designed by Võ Trọng Nghĩa, was the winner in the commercial category while "Stepping Park House" in HCM City was given a merit certificate for Residential – Individual Houses.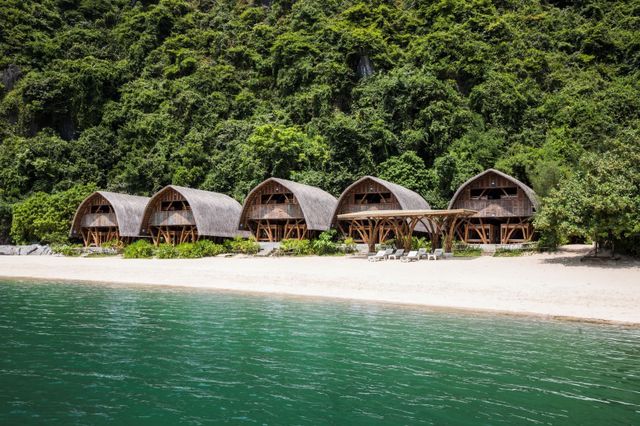 Castaway Island Resort offers 160 rooms. It takes at least two hours by boat to the island from Bến Bình Port in Hải Phòng.
The resort is surrounded by mountains and a pristine white sand beach. It has five bungalows and a restaurant made of bamboo and roofed with dry leaves.
Bamboo pieces selected for the buildings measure 40-50mm in diameter and are tied together. Each piece has been soaked in mud and then smoked to make them more durable.
The restaurant is in the shape of a hyperbolic-parabolic shell, creating an open space for tourists to chat together and communicate with nature.
Stepping Park House is located in a new urban area in HCM City. The house was designed to be a part of the open space of the surrounding environment by combining green plants and furniture.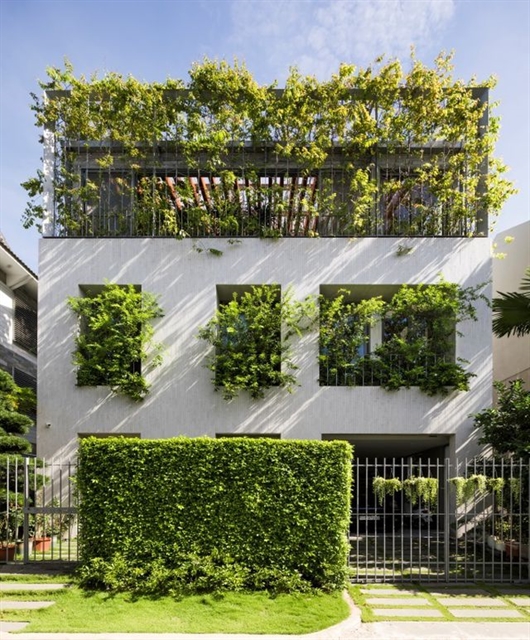 A big open space was created inside the three-storey house, utilising natural light and wind to minimise the use of traditional lighting and air conditioners. — VNS